Posts: 1
Joined: 17 Nov 2021, 11:03
---
Hello everyone!
Firstly thanks for your help because time ago I was able to modify an old cable elm327 with your help and advices.
I am trying to have another one but I have received an strange circuit board which I have not found over here. Does anyone know it and can help me with it?
Your help would be very appreciated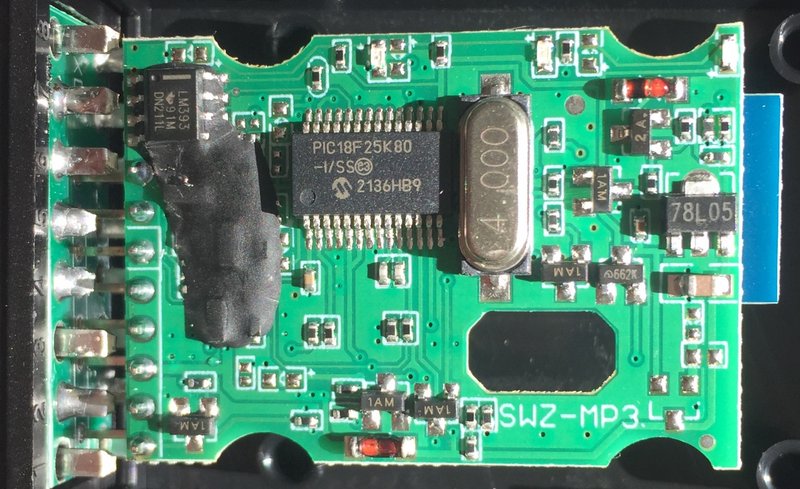 Thanks in advance for your time, help and knowledge.
---
Hi
I just bought a similar interface (at least the main side of the board). Installed the CH304 driver on my old XP laptop.
MES connects to the car using this interface but does not show any live parameter values. Did you get yours going?
Thanks
---
Posts: 1
Joined: 05 Apr 2022, 06:49
Salve chiedo a voi esperti perché non riesco neanche a superare la fase di test con multiecuscan e via alkego le foto interne dell'interfaccia acquistata su AliExpress r dopo varie ricerche non trovo nulla di simile,dimenticavo devo connetermi sul bodycomputer per fare la modifica del serbatoio carburante da 60 a 90 lt. su fiat ducato x290 del 2019
---
https://ibb.co/c8R9rMW
https://ibb.co/PmfNrHW

Need help with what resistor to remove thanks in advance
---
Hello,
i have problems with connection to a fiat 500x 1.4 T-JET/MULTIAIR. I have a elm327 module 3.0 since about 10 years and never problem with the old cars.
But today i can connect to this fiat in order to clear maintenance indicator. When i connect to service/service interval reset (334), i have a execution error message. I can connect to the engine without problem
my multiecuscan version in 4.9 registered.
May be i should have a multiplexed version ?
Thanks
---
Have you used the correct adapter cable? No:3 / Yellow
Fiat Strada/Ritmo Abarth 130TC, Barchetta 2005 , 500X Cross Plus
---
Hi, I am asking for help with my odb2. It only connects to the ecu for 5 seconds then crashes and disconnects in every program and application. This is obd2 "ymiot b18-3 wifi". And the car is a Fiat Bravo 2.
https://imgur.com/a/RgaGje8
https://imgur.com/a/zWh9gjg
https://imgur.com/a/DRgmTom
---
---
Hi, i have this eml 327 BT interface, I also bought a yellow cable for my Giulietta.
What I have to modify?
Thz
I wasn't able to upload photos.
https://mega.nz/file/sEEATJbT#ZZg2x1cU5D_xTHnNmwwPtSKqepDzLa9ReC9tbtnU8eI
https://mega.nz/file/sEEATJbT#ZZg2x1cU5D_xTHnNmwwPtSKqepDzLa9ReC9tbtnU8eI
---